Schedule Your Consultation
RECOVERY
HAIR REPLACEMENT HAS CHANGED AND IT'S simpler THAN YOU CAN IMAGINE
What to expect right after your procedure
Walk out of your procedure fully awake, with no pain and excited about your results. Below is the result you can expect to see.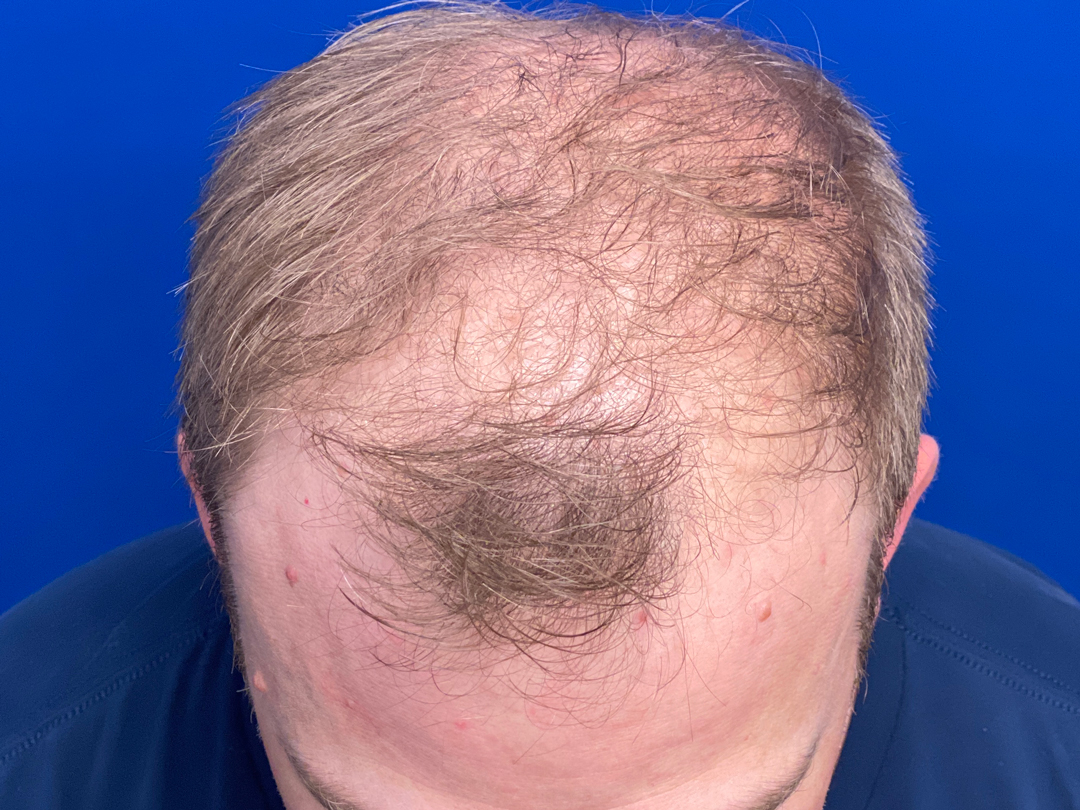 Before 
Before we start, we'll plan exactly where to place your new hairs.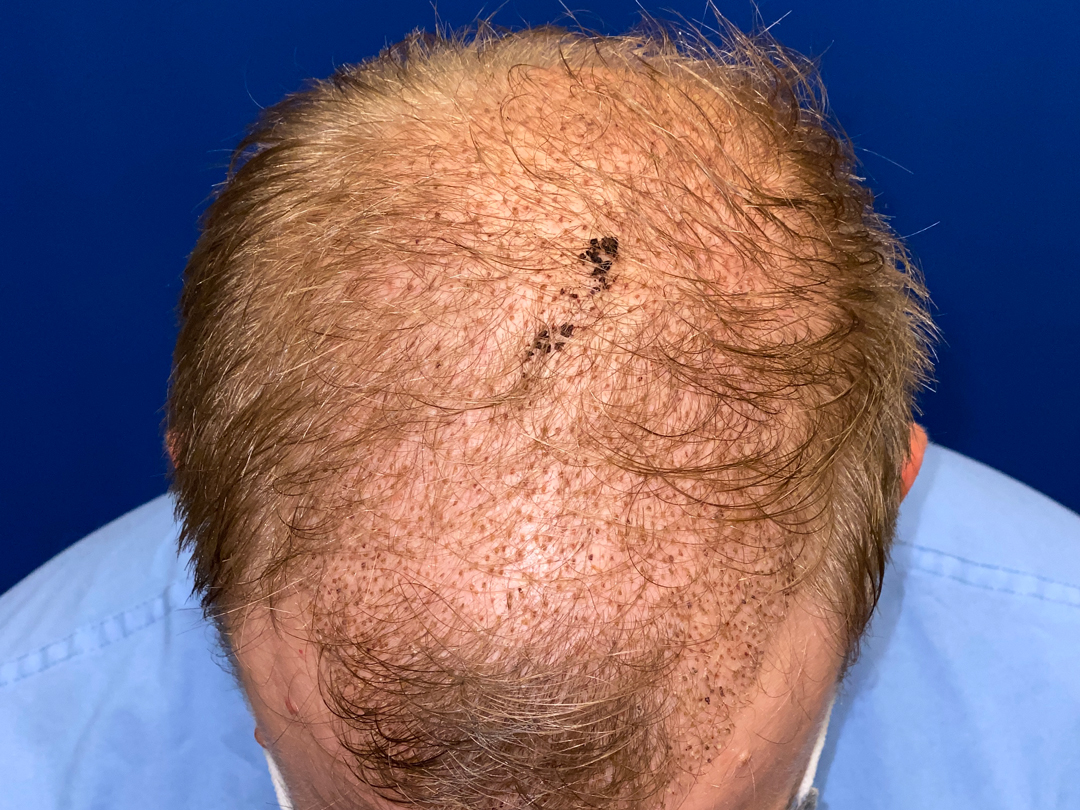 Immediately After
You will see the new hair grafts and some early scabs.
You'll be amazed at how quickly you recover
After the procedure, we'll give you step-by-step guidance on how to care for your hair. This is what you can expect:
Day 1 after your procedure
Most people only need Tylenol.
You can resume low-key activities including work.
Day 2
Your dressing comes off.
You can shower or bathe.
Day 5
You can wear a hat to cover your scalp.
Day 7
You can start to exercise.
You'll be coming in for a check up around this time.
Weeks 3-4
You can comb your hair, use hair products and get a haircut.
Week 6
You can color your hair.
What hair regrowth looks like
If we are not advancing your hairline, your transplant will be minimally visible. Otherwise after 2-4 weeks, you'll look pretty natural.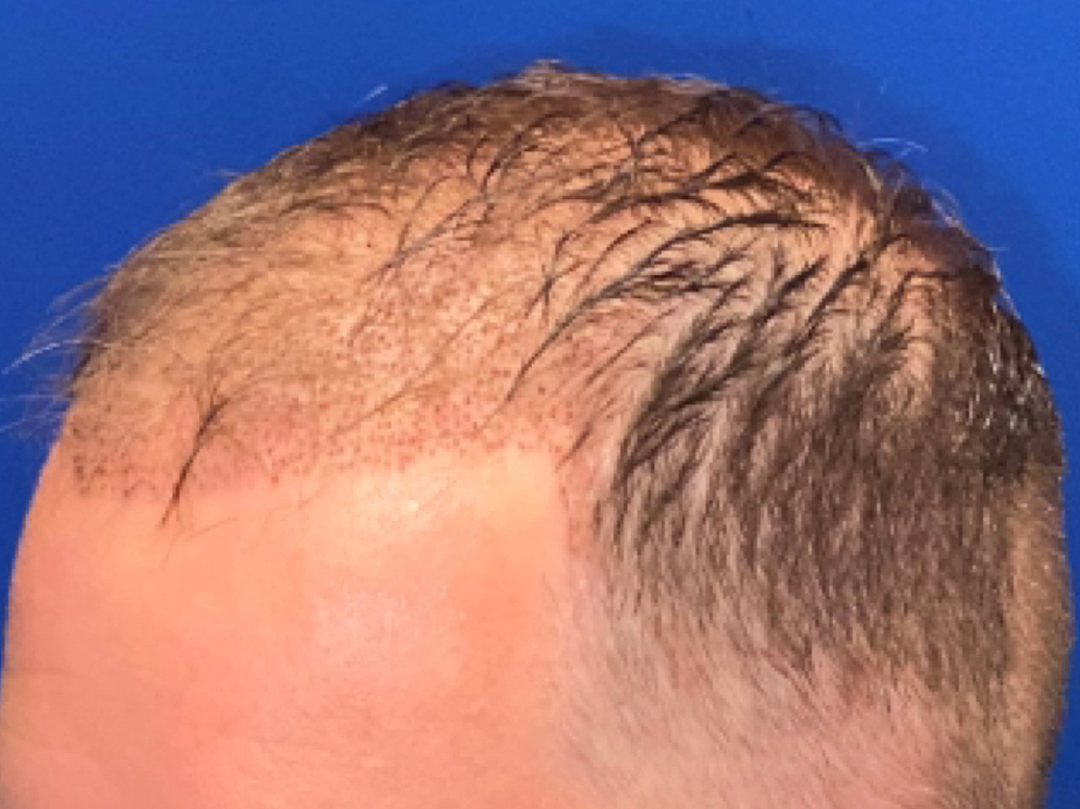 One week
After your procedure, you will see small hairs that were implanted and how they will be distributed.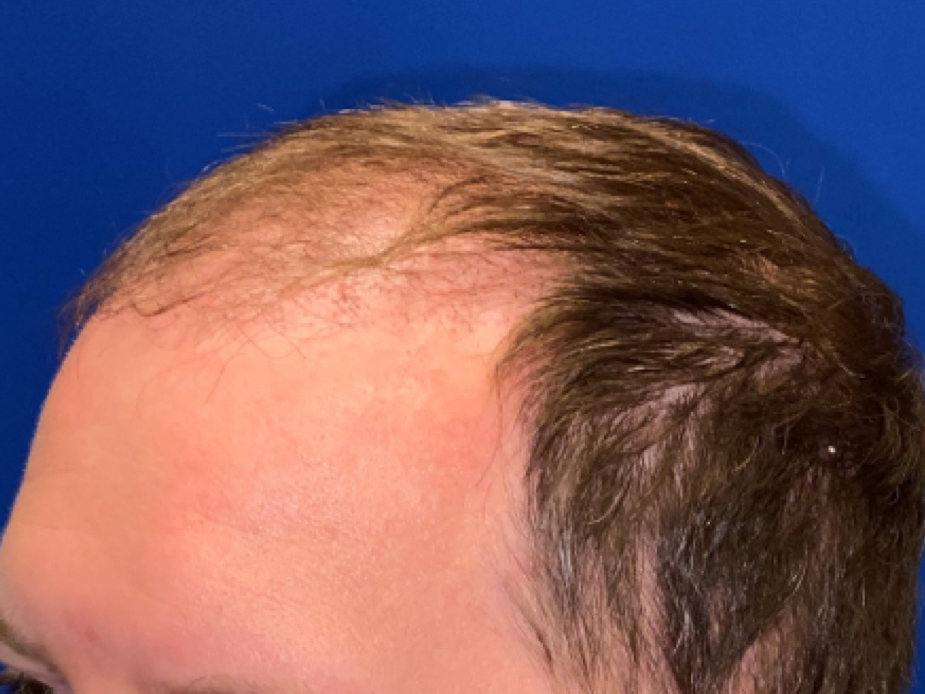 One Month
Around one month later, most of your new hairs will fall out and you'll look like you did before your procedure.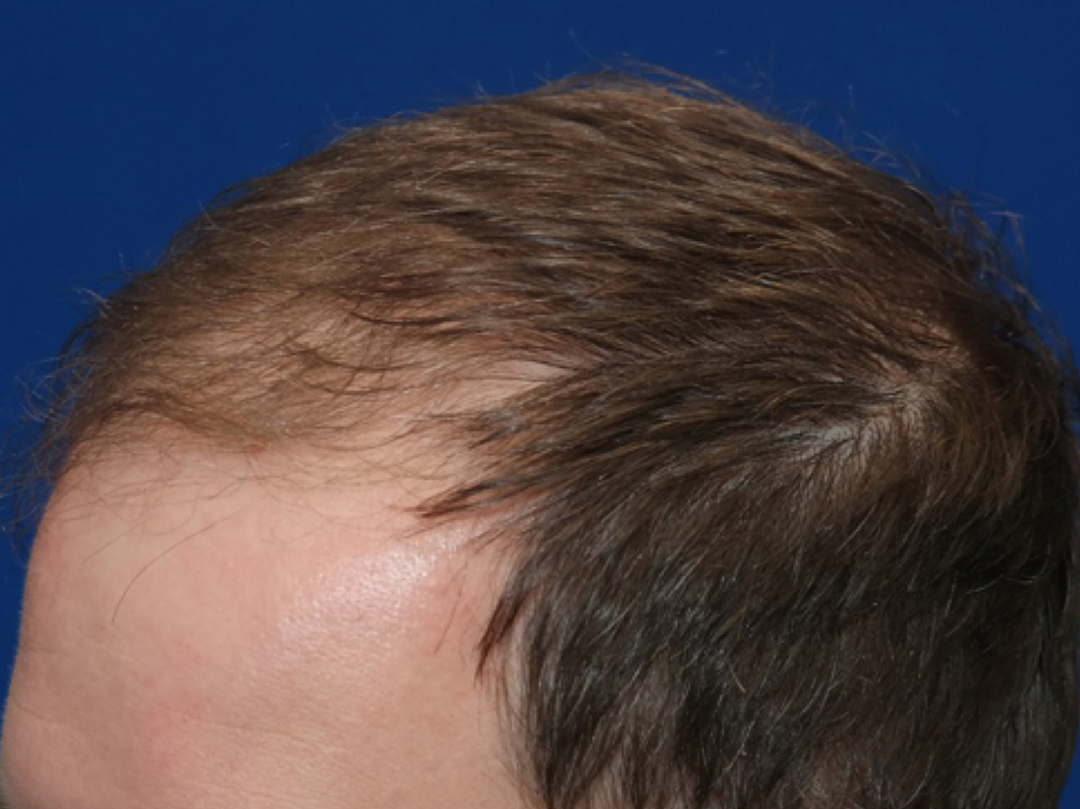 Six Months
By six months, your hairs will grow back. At first they will be short and thin but will continue to grow longer and thicker.
How the hair collection site heals
Whether you choose FUE or MicroFUE, the collection site heals fast. MicroFUE scars are 2-5x smaller than FUE, but FUE is highly effective as well.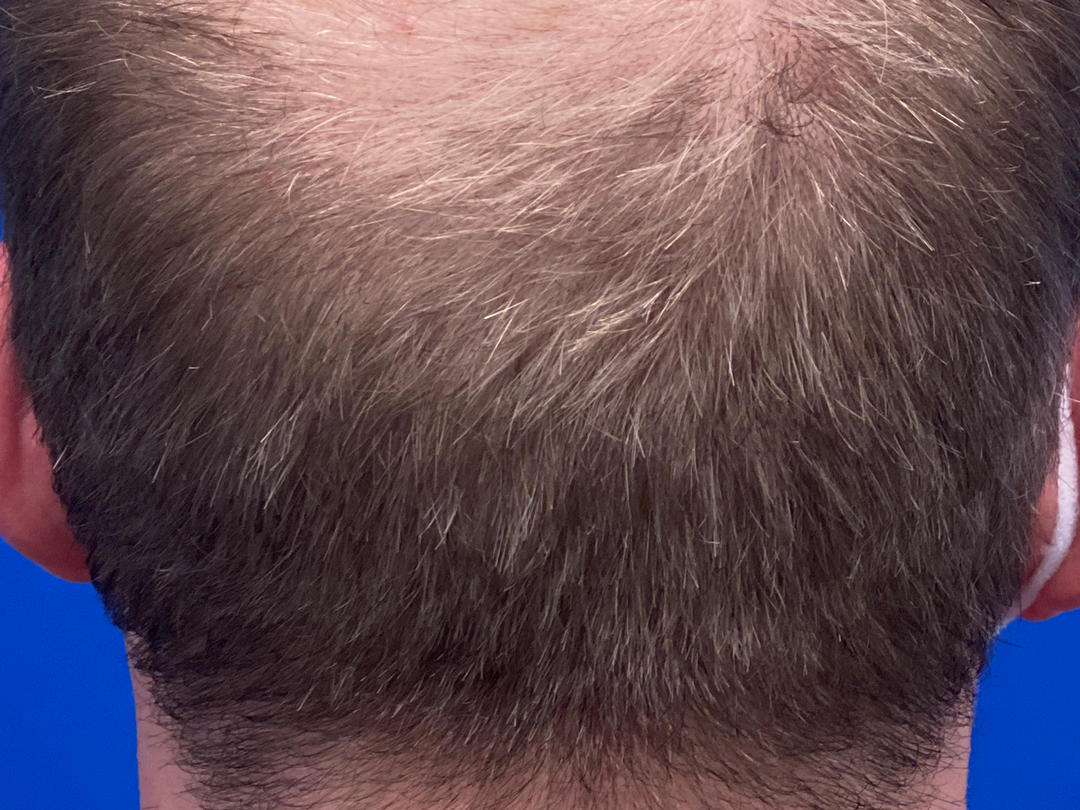 Before 
Most people choose not to get a hair cut before their procedure. If you do, ask for a 'high and tight' number #0.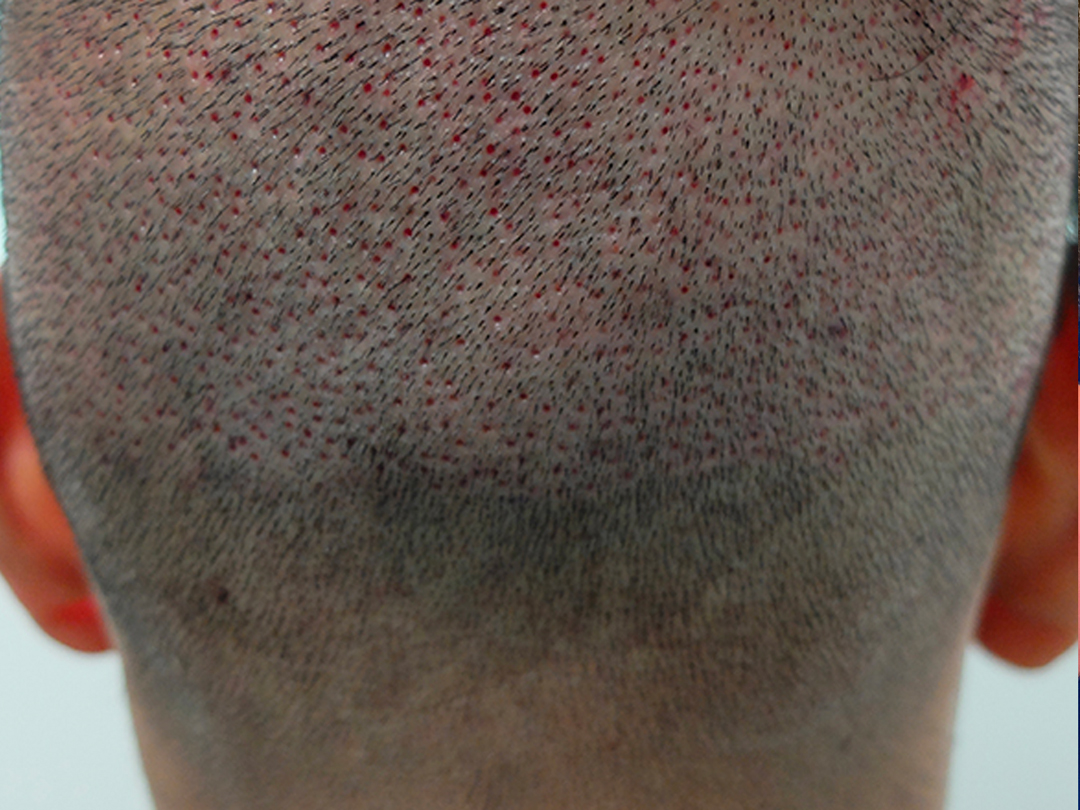 Immediately after
You'll notice that your hair was dyed and that there are small holes spread throughout your scalp.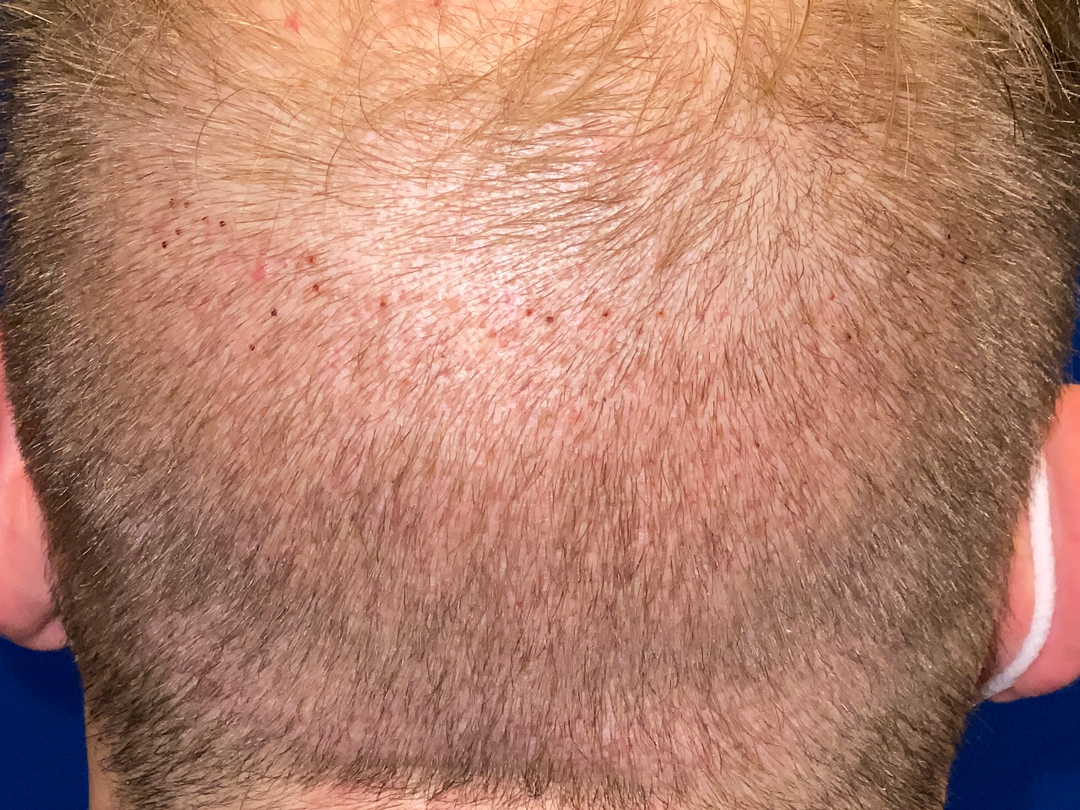 After one week
Aside from a few remaining scabs and short hairs, the collection site will look natural after one week.
Don't Lose It!
Keep the hair you have.
50% of hair is gone by the time you see it thinning.
NORTHWESTERN HAIR
676 N. St Clair, Suite 1575
Chicago, IL 60605
312.266.6240