Do You Need A Follow Up with your doctor After A Transplant?
Video Transcript
So you're considering a hair transplantation procedure, and you're wondering whether or not you need to come in for an aftercare visit. That could be because you're traveling in from out of town or out of the country. Well, short answer is no, you don't have to come in for an aftercare visit. That's because the FUE procedure is very reliable when performed by the right team. However, there are a lot of benefits to doing aftercare visit, and there's a lot of ways to make it more convenient. In our office, I like to see you 10 to 14 days after your procedure. I like to do that because I can wash out all the scabs that have been bothering you for the couple days before.
It's a nice relieving feeling. While you're there, I can check the status of your grafts and assure you that things are going well, or whether we need to do a couple followup procedures, which is very, very rarely the case. Now, after that visit, I'm okay with our clients not following up at all or doing it virtually, whatever have you. I just want to make sure that the grafts are good. However, there's a way to make followups very convenient. We have a network of hair stylists and barbers around the city that have been fully trained in our hair transplantation techniques, that have observed us on several locations, who know how to take pictures for us, such that we can evaluate your growth phase from afar.
Schedule a Consult
Interested in hair replacement? Schedule a complimentary consultation with a Northwestern Hair specialist. Choose between comprehensive in-person and convenient virtual consultations.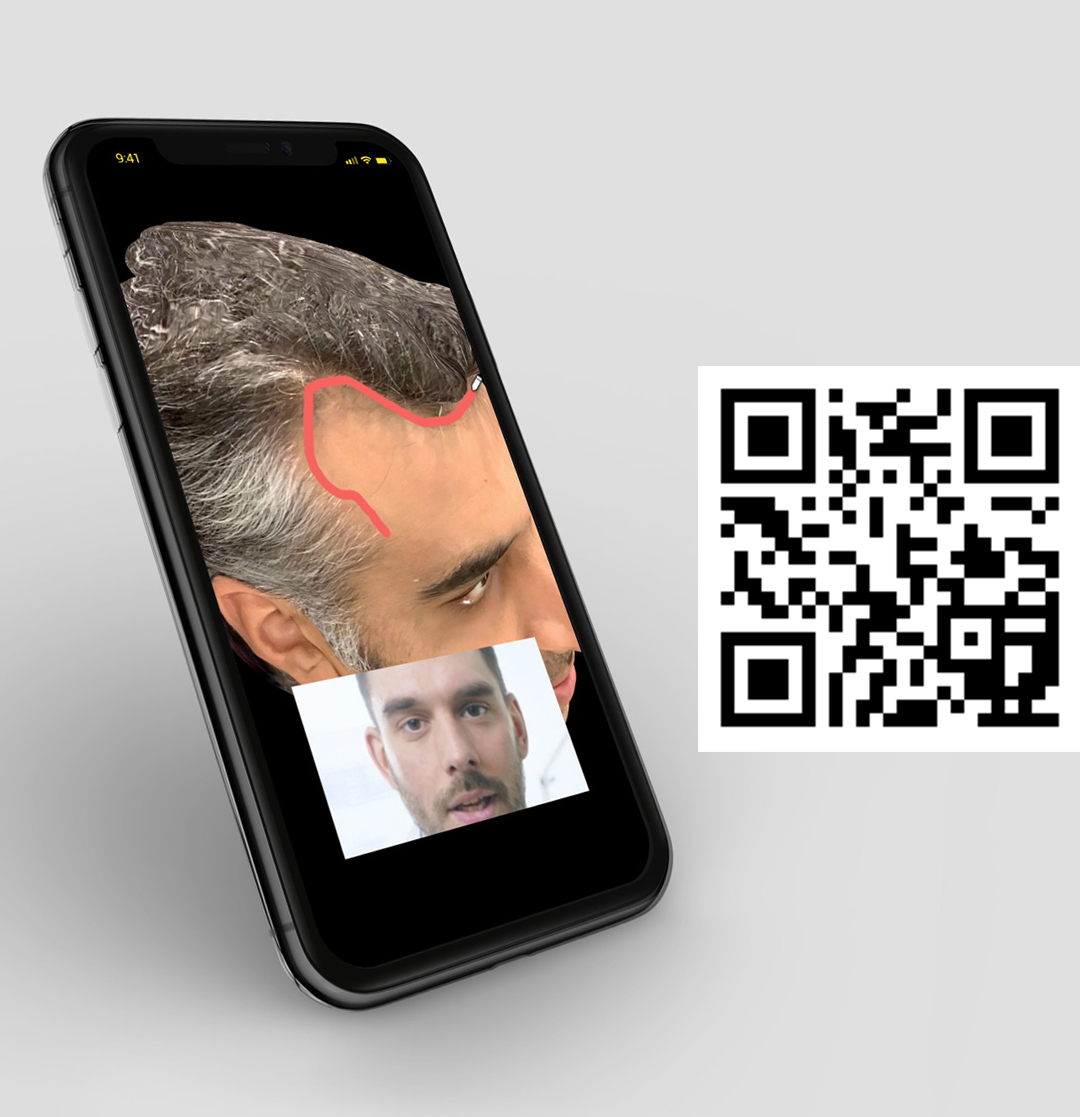 Are you a candidate? Send our physicians your pictures and they'll call you.
Scan the QR code and send us your pictures. Our doctors will call as soon as possible.