MICROFUETM
A MORE NATURAL, FASTER HEALING FUE.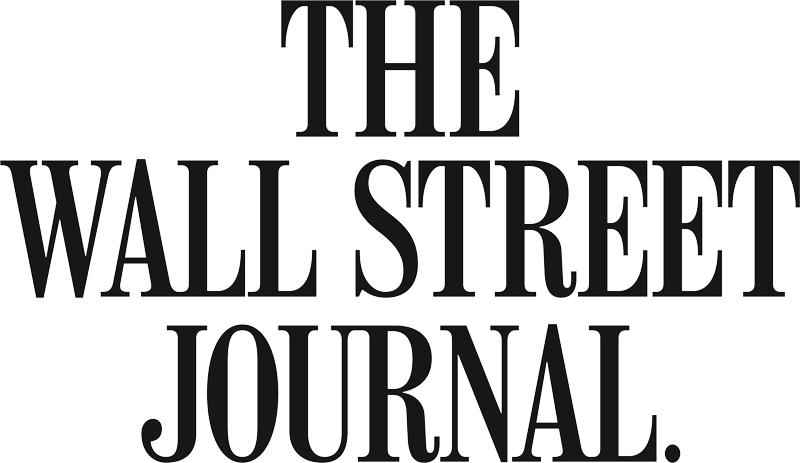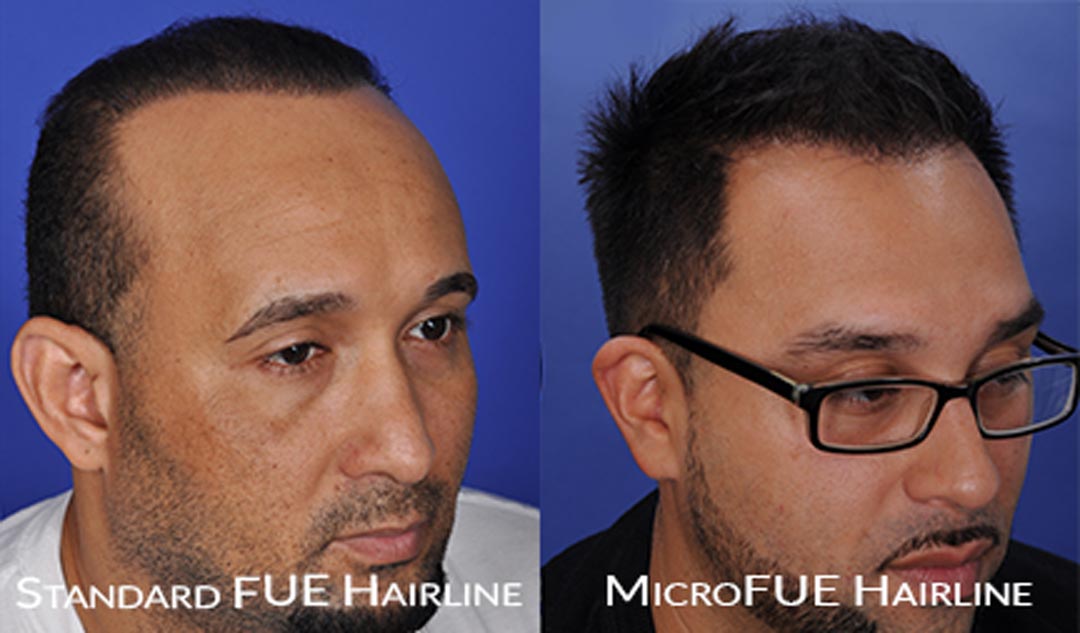 More natural hairlines
With MicroFUETM, we have full control building natural hair lines because hair grafts fit perfectly into the scalp and heal at the exact angle we place them. 
Faster healing
MicroFUETM is 2-5x less invasive than FUE meaning you'll be back to work the next day and fully healed in 7-10 days.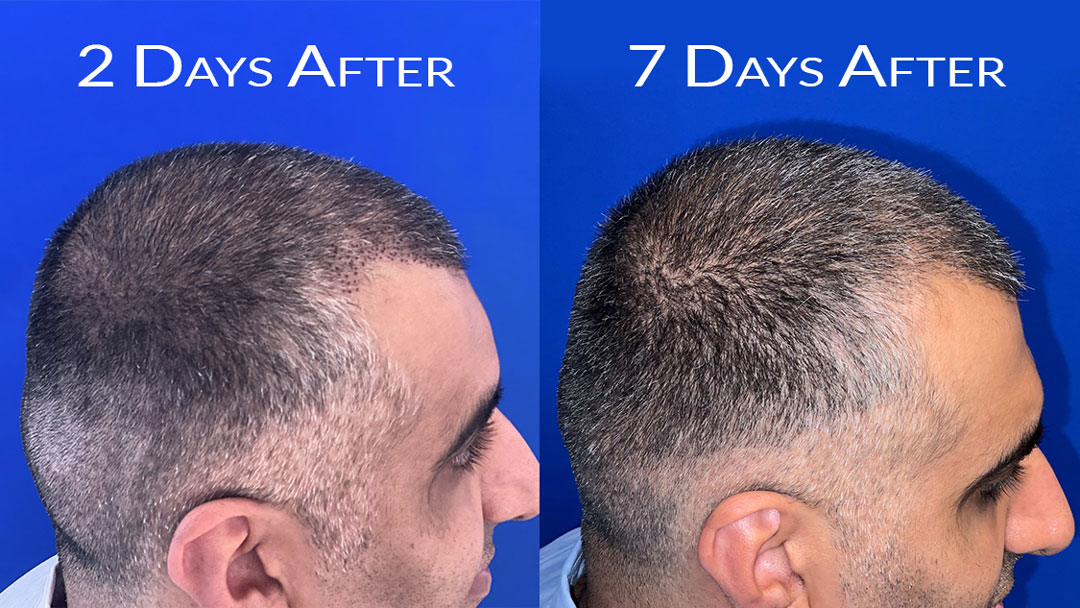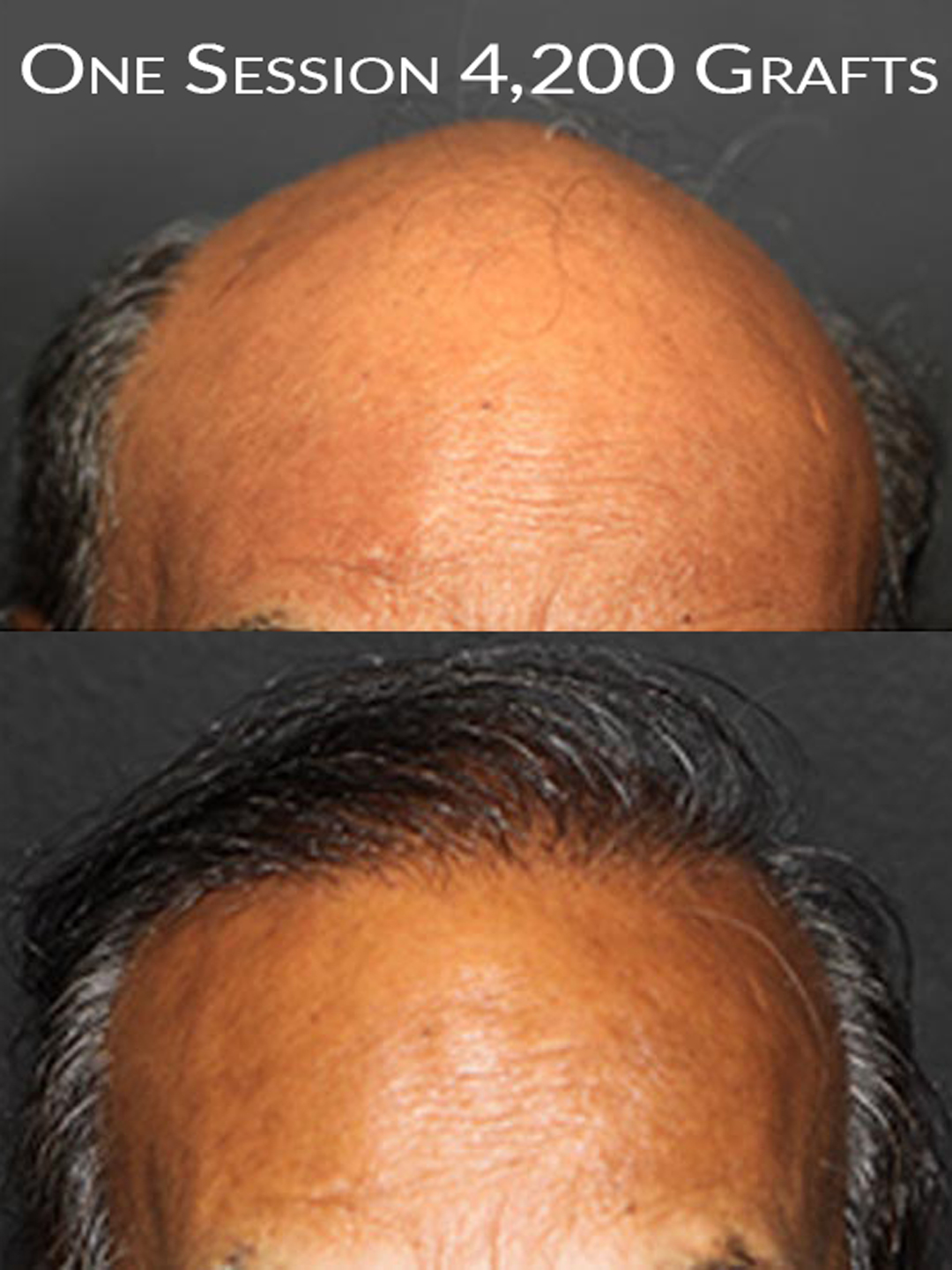 Fewer procedures
Avoid a second procedure. While most clinics are limited to 2,500 grafts in a single session, MicroFUETM allows us to perform 3,000-4,200 grafts because there is less injury. 
The Science Behind MicroFUE
TM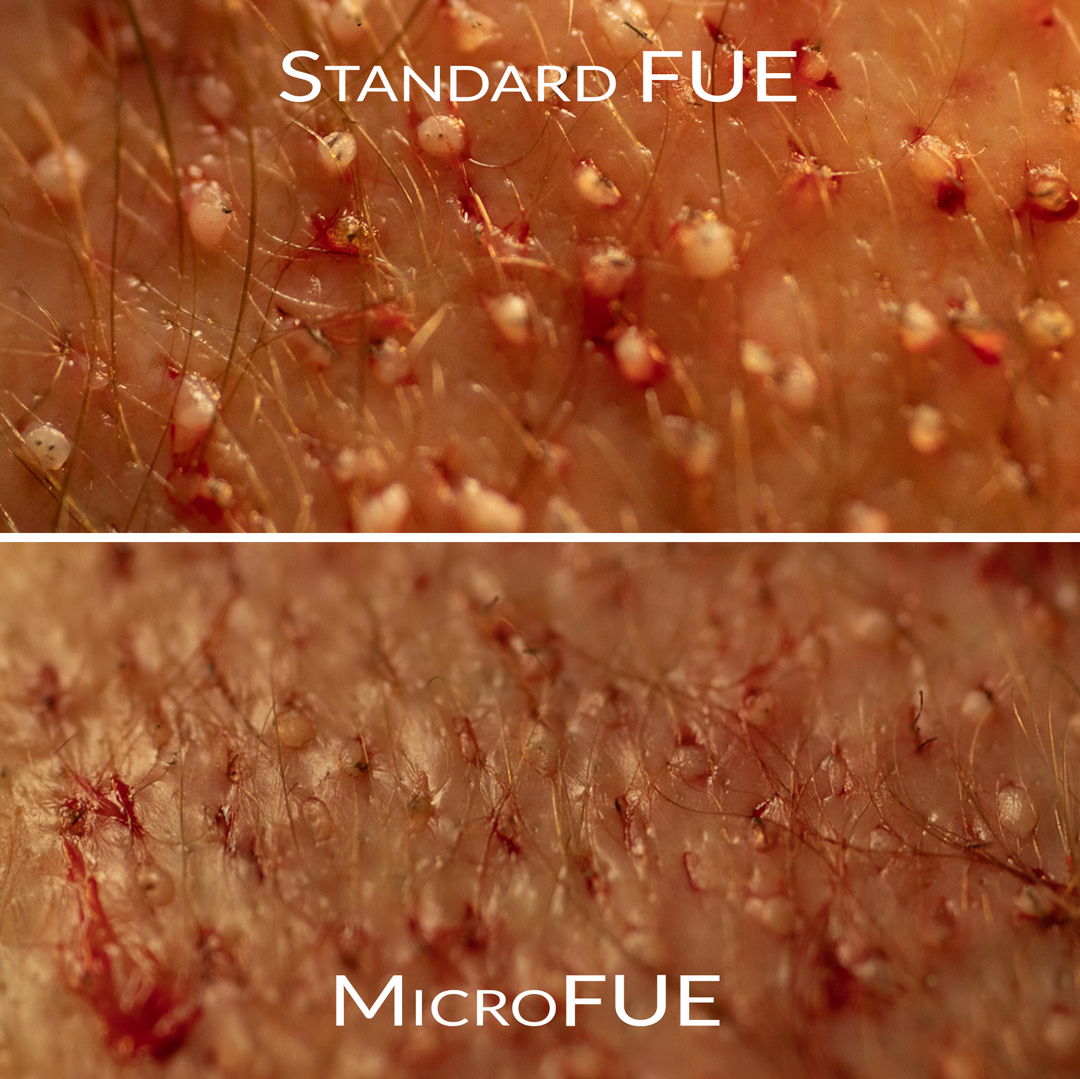 The Science of Natural
Standard FUE hairs have extra tissue that acts like a buoy in water. Hairs float in all directions and we have limited control over results.
In MicroFUETM, the hairs fit perfectly into the scalp. This gives us full control of their direction, which is key to building a natural hairline
The science of faster healing
In FUE, hairs are punched out using a spinning cylindrical blade. To ensure hairs are collected without being cut, big punches are used. Unfortunately, this means longer healing.
In MicroFUETM, we add advanced techniques such as oscillation and vibration to remove hairs without cutting out extra tissue. The result? Twice the grafts, one-fifth the injury, faster healing.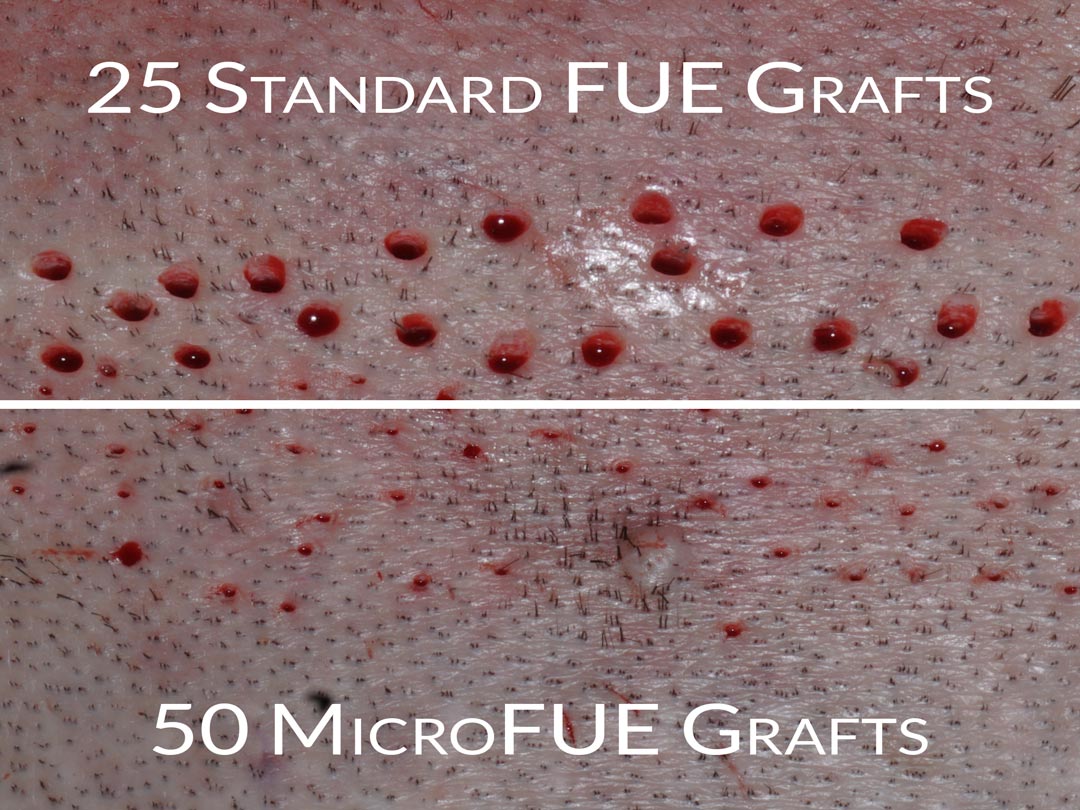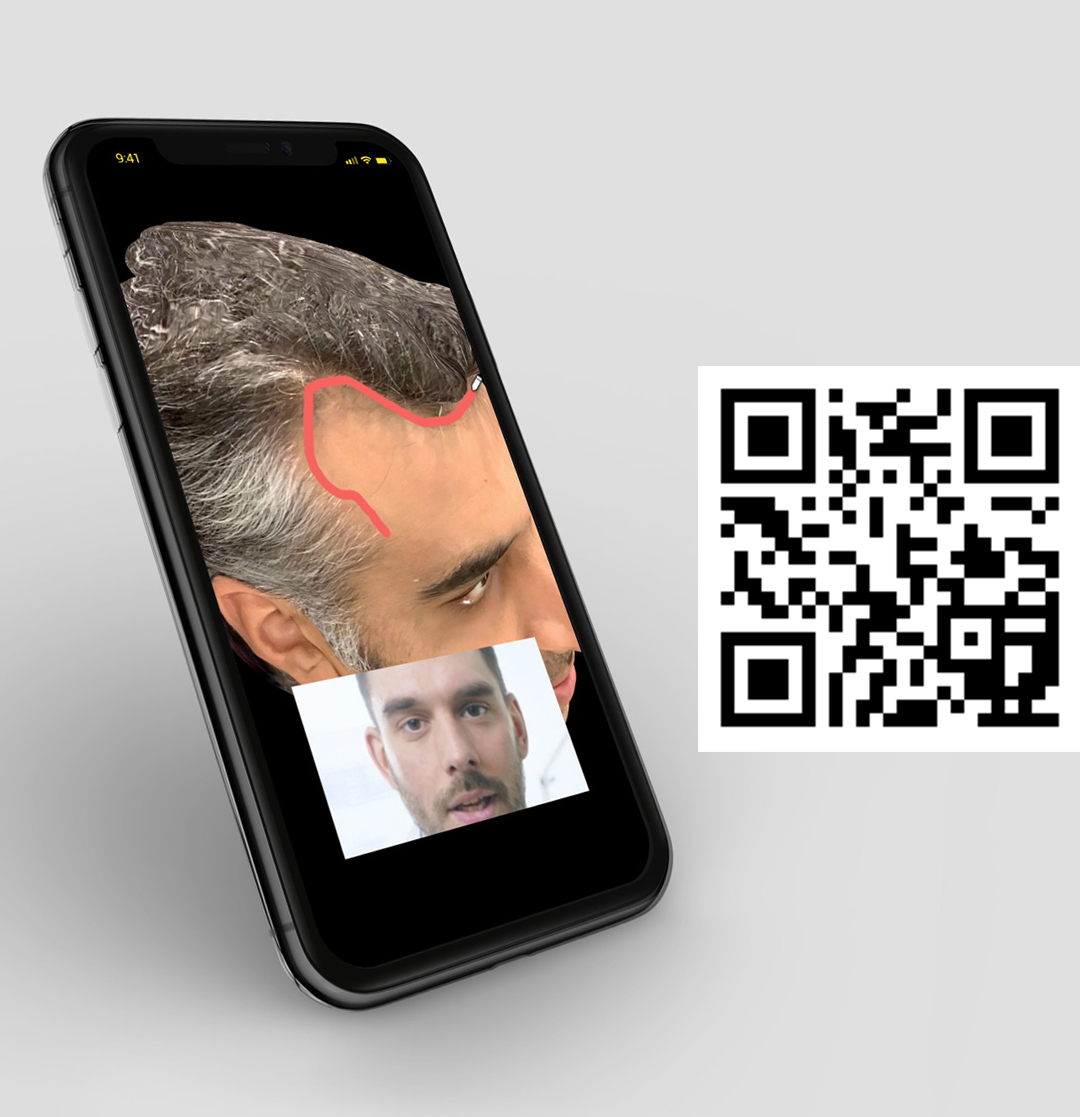 Free assessment and intro call with our physicians. Right now. 
Wondering what we can do for you? Scan the QR code and send us your pictures. Then, schedule a time to talk with our physicians or have them call you the second they are free. 
NORTHWESTERN HAIR
676 N. St Clair, Suite 1575
Chicago, IL 60605
312.266.6240