Have you ever wondered how the experts determine how much hair you could lose in the future? You walk in for a consultation at an FUE clinic, and after a few minutes of examination, the doctor tells you just how much hair you can expect to lose in the future. So just how does the determination process work?
As a hair transplant specialist myself, we consider several factors in this assessment, and they could include your medical history and genetics. I'll explain two of these critical factors below and also give some suggestions on how you can reduce your risk of hair loss going forward.
1. How You Look Today
When you've finally decided to consult us at Northwestern Hair clinic, one of the best ways we determine how much hair loss you could have in the future is by looking at your current hairline. Then, depending on how much hair loss you've had and how much it's progressing, we can get a good impression of how much hair loss you could have. If you're in your 20s, for example, and already have a significant recession in your temples and a thinning crown, then it is likely that your hair loss pattern will be pretty substantial. If you have much less evidence of recession in your 50s, on the other hand, then I would say you have a slow hair loss pattern and are unlikely to have significant hair shedding experience in the future. your future.
2. The Trichoscopy Evaluation Process
The second thing that we do is a thorough scalp exam called a trichoscopy. We use this to determine whether or not there are any abnormalities in your hair follicles and roots, which could potentially cause further issues later down the road with more significant baldness. With trichoscopy, we can better observe how testosterone is affecting the hair. That's because natural hair loss occurs due to the binding process of testosterone hormones to your hair, causing them to get progressively thinner over time. And because this process takes years to happen, trichoscopy evaluations allow us to observe thinning in seemingly healthy areas of your hair that would have otherwise been difficult to notice. However, observing the thinning process is only half the story, so we go back to your clinical history to determine how fast the progression process really is.
Round-Up
We hope you now have a better understanding of how we determine how much hair loss you could have in the future and that you feel more empowered going forward to have a conversation about it with us. Whether your receding hairline has a medical component or is merely hereditary, we hope it doesn't concern you too much. But either way, our staff is always ready to help. Feel free to consult our hair replacement specialists if you're prepared to learn more about how our hair restoration procedures can help you regain your confidence.
Schedule a Consult
Interested in hair replacement? Schedule a complimentary consultation with a Northwestern Hair specialist. Choose between comprehensive in-person and convenient virtual consultations.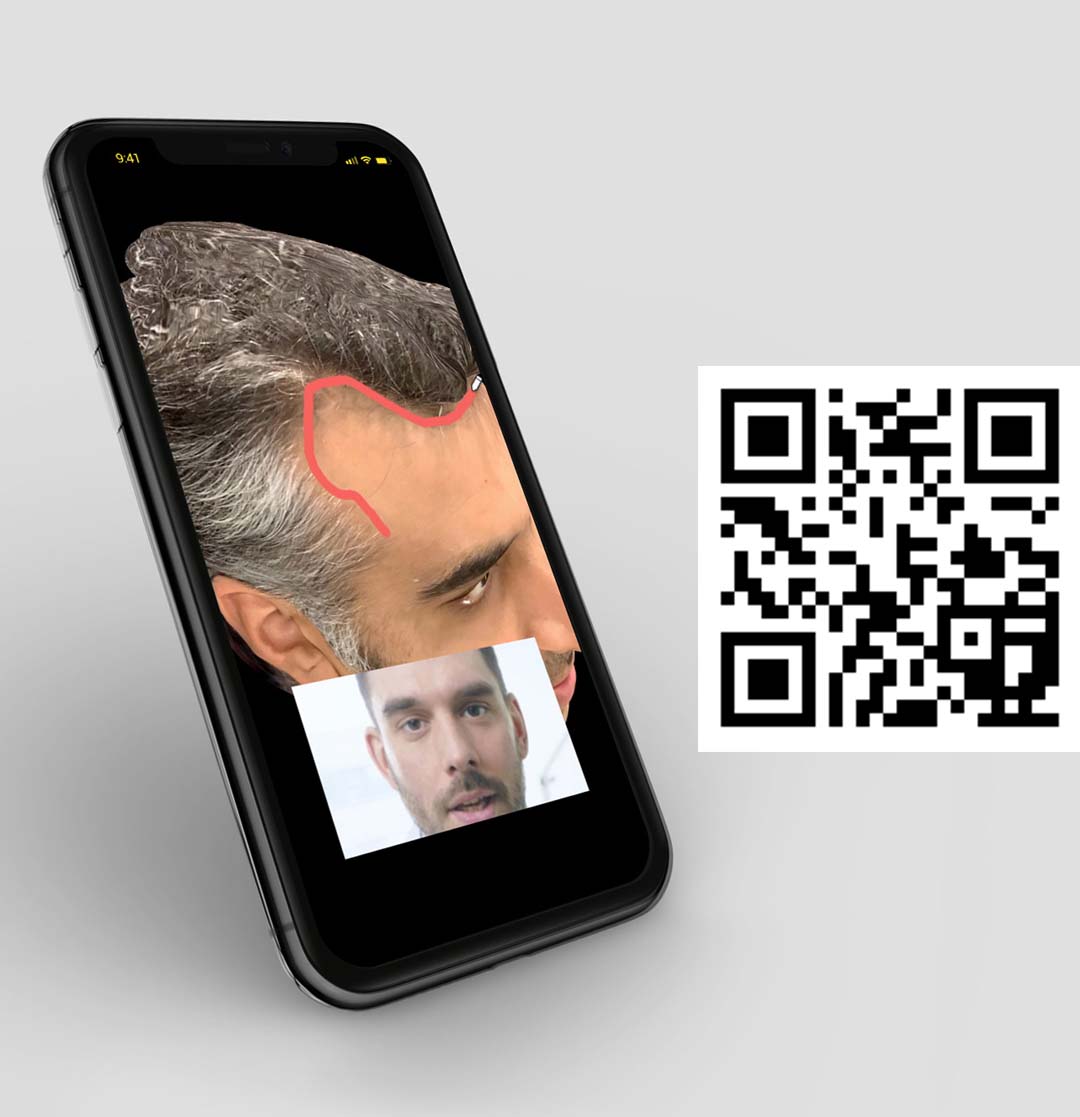 Are you a candidate? Send our physicians your pictures and they'll call you.
Send us your pictures. Our doctors will call as soon as possible.