How to do account for future hair loss to ensure to always look natural?
Video Transcript
When you're getting a transplant procedure, how do you plan for future hair loss?
Well, one of the difference about our office is that we not only do hair replacement, we also do hair maintenance for all our clients. Starting from your initial consultation, we're going to start your hair maintenance program.
The first thing we're going to do is to evaluate your hair with the scope. We're going to look at parts of your head that look relatively normal, but we're going to see if we can find evidence of miniaturization. That's the process of testosterone slowly degrading those hairs. Once we know how much hair we expect you to lose, we'll make sure that we maintain those graphs in the back of your head for your future.
The second thing we're going to do is put you on a maintenance program directly after your procedure. These maintenance therapies are meant to fit your life. Whether you want to take a topical medication, an oral medication, use a cap 30 minutes, three times a week, or give PRP sessions. Those hairs that we saw in your initial consultation that look healthy today, exhibiting miniaturization, we're going to start approaching with your maintenance therapies right after your procedure.
Schedule a Consult
Interested in hair replacement? Schedule a complimentary consultation with a Northwestern Hair specialist. Choose between comprehensive in-person and convenient virtual consultations.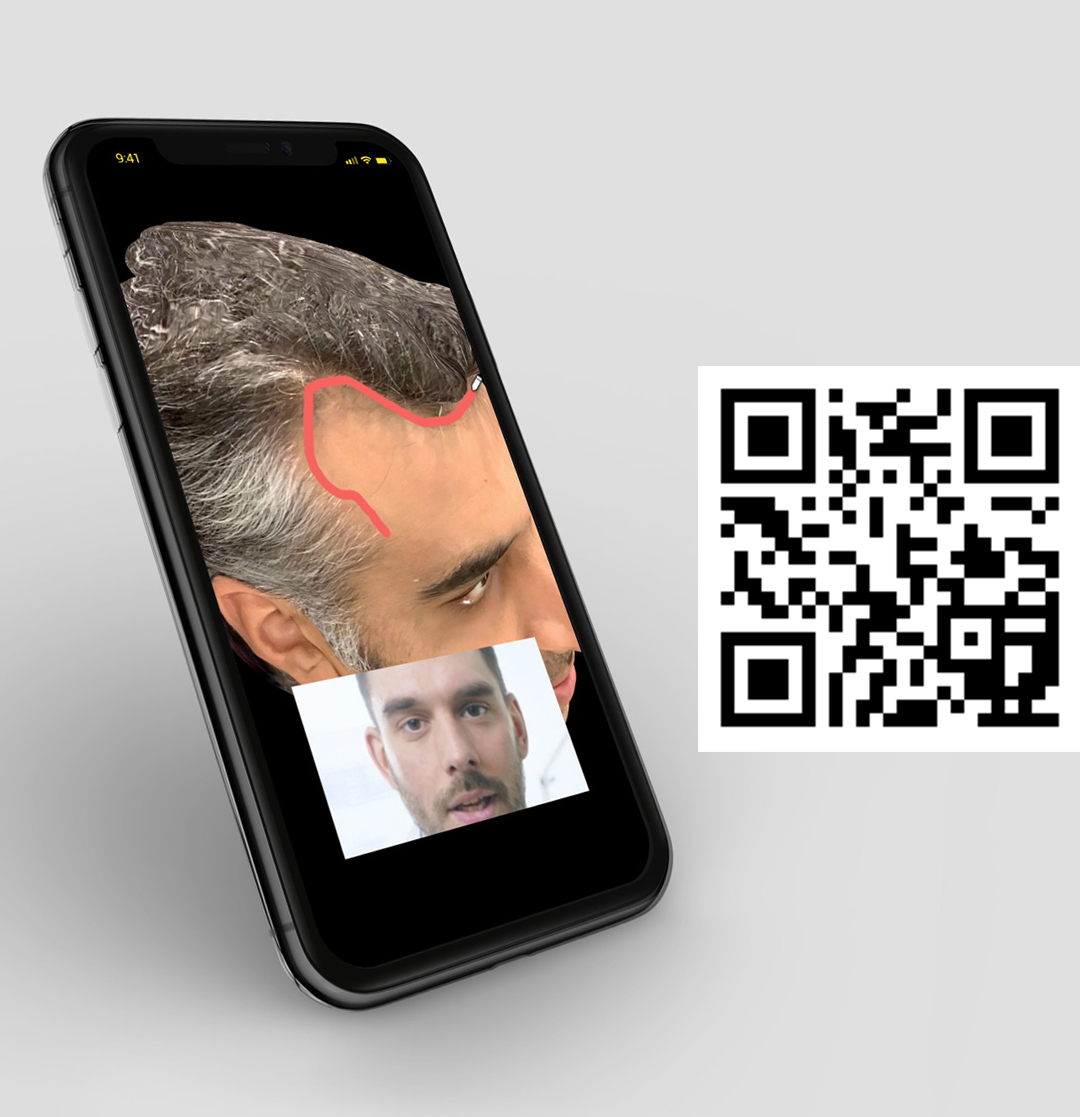 Are you a candidate? Send our physicians your pictures and they'll call you.
Scan the QR code and send us your pictures. Our doctors will call as soon as possible.