If you are looking for some hair advice but don't want to go to the doctor or get an expensive treatment, you might want to try a virtual consultation with our physicians at Northwestern Hair. It's a great way to learn more about what you can expect from your next visit and ensure that everything is on track!
This virtual consultation can help you find what you're looking for and ultimately gives you the best chance of getting the hair of your dreams. These consultations also help us ensure we are specific and upfront with our services without having to set up an in-person meeting so that neither your time nor our own is wasted when scheduling with us.
When it comes to your individual needs and concerns, you might be wondering what exactly you expect at the end of your virtual consultation with us at Northwestern Hair? Well, here are a few helpful pieces of information we think should help.
Direct Communication
In line with our practice at Northwestern Hair, you still get to talk directly with our physicians, regardless of whether you're on a physical consultation at our clinic or a virtual one over the internet. A virtual consultation is an excellent way to see our physicians in a relaxed and comfortable setting. With a virtual consultation, you can speak with our physicians about your hair concerns in a private, secure setting. In addition, you will have the chance to ask questions and get answers from our team of professionals. And when you connect with us virtually, you'll be in touch with anyone of Dr. Vinay Rawlani or his two colleagues, Dr. Clark and Dr. Neil. All of our doctors are also board-certified plastic surgeons, so you can rest assured you're speaking with the best professionals during your virtual consultation with any of these specialists. Therefore, you can ask any questions about your condition or any other aspect of your hair health.
Information and Guidance On Available Treatment Options
One of the most valuable aspects of a virtual consultation is being able to access information from our physicians in an easy-to-understand format so that you can make informed decisions about your health care. At Northwestern Hair, we understand that choosing the right treatment option for you is crucial, and our physicians are able to provide you with the most up-to-date information on available treatment options for your condition. In addition, they will be able to tell you about the latest research in this area and make recommendations based on that knowledge.
How About Diagnostics?
Unfortunately, this is one service we currently do not offer via virtual consultation for our clients, and you'll need to come in physically. That's because our diagnostics services are one of our differentiators that help us examine and plan for future hair loss that you may not see today. Our teams of specialists go beyond simply planning for your present hair replacement procedure by putting your future needs into consideration as well. This way, we can ensure that we're making the right decision for your procedure at all times.
Takeaway
While virtual consultations aren't for everyone, they can be an excellent way to make critical decisions for those who have never visited a dermatologist before. In addition, a virtual consultation is an excellent way to learn about how the process works and what you can expect from someone qualified and experienced enough to provide the gold standard in patient care. At Northwestern Hair, we believe communication is key to ensuring that you are comfortable with the decision to proceed and have clear expectations of what to expect before, during, and after surgery.
Schedule a Consult
Interested in hair replacement? Schedule a complimentary consultation with a Northwestern Hair specialist. Choose between comprehensive in-person and convenient virtual consultations.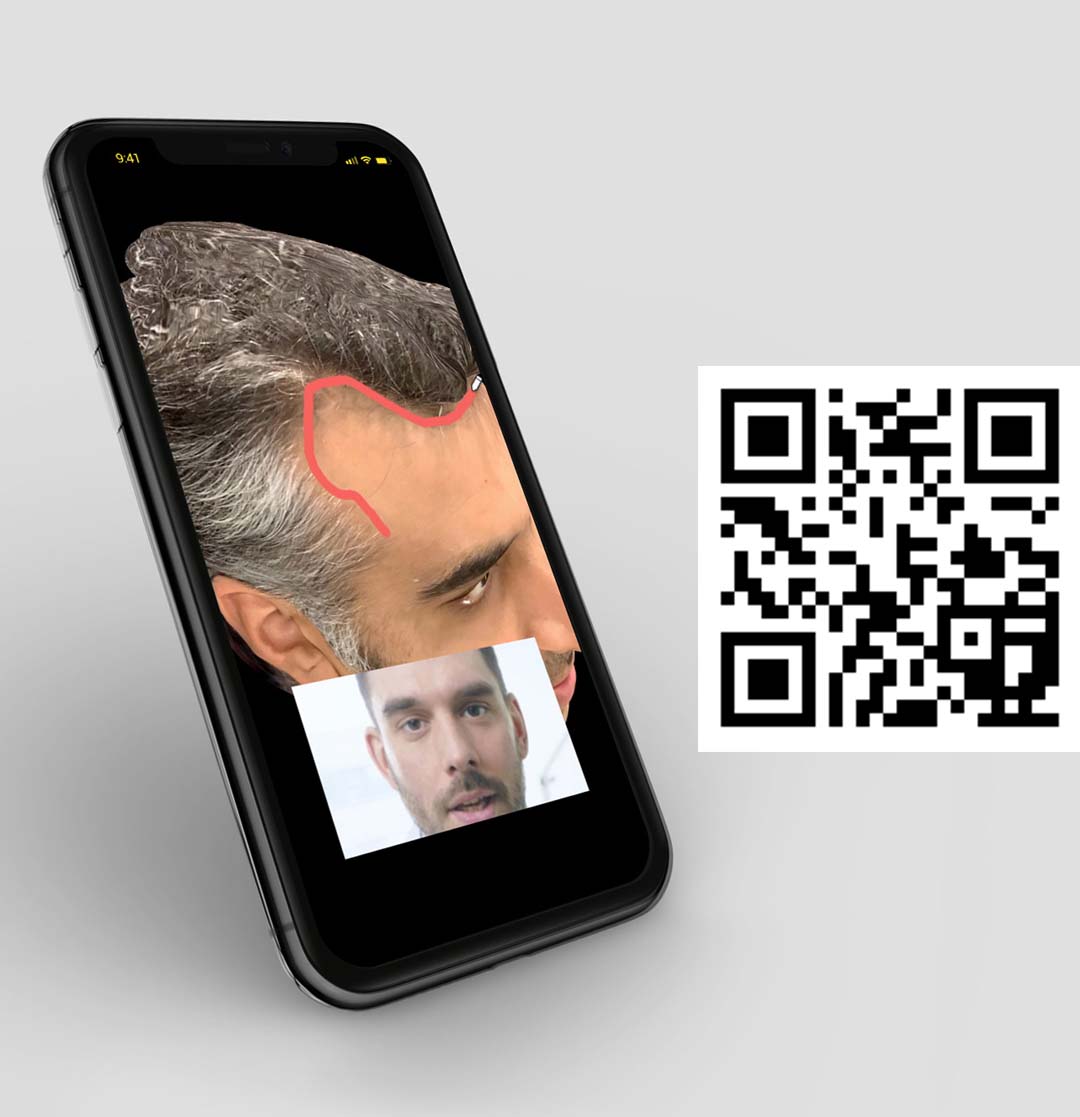 Are you a candidate? Send our physicians your pictures and they'll call you.
Send us your pictures. Our doctors will call as soon as possible.