So you've finally decided on getting hair transplantation, and after a couple of consultations before taking the final plunge, you're told you will need a two-phase procedure. Just to clarify, this could mean you're stuck with a procedure involving back-to-back days at the clinic or one where you get the second phase procedure a couple of months after the first one.
This method is somewhat common and acceptable practice with hair replacement procedures. In fact, many people believe that the only way to get the best results from their hair is by performing a 2-day procedure.
While this can be true, many other factors come into play besides just the '2-Day Method'. Here's a look at a couple of reasons why we don't — and frankly don't need to — practice 2-day hair transplantation procedures at Northwestern Hair.
Two-Phase Procedures Take A Toll On Your Scalp
It's no secret that 2-day procedures take a toll on your scalp. After all, the scalp is an open wound that needs time to heal. But there's more to it than that. For example, you will exhibit quite a bit of swelling the next day after your procedure with a two-phase procedure. And since more grafts still need to be inserted on your scalp, the process will end up being a little more complicated. When this happens, the natural consequence is that you're more likely to experience more physical stress with this option than if you had your hair replacement procedure completed in a single day instead.
Reduced Graft Viability
Another common practice in hair transplant procedures is removing and storing extracted hair follicles before the eventual transplant process on the following day. With this method, the hair graft extraction constitutes the first phase of the procedure and is completed on the first day of the procedure. These grafts are then stored in a cooling chamber at low temperatures and inserted in the patient's donor site the following day during the second phase of the procedure. This method is one practice we don't encourage and generally do not practice for an apparent reason — the longer a graft is outside the human body, the less likely it is to survive after implantation, even if it's kept cold during that period. While this already exists and may work flawlessly and successfully in the right hands, we've decided it's not the best practice here at our clinic at Northwestern Hair. The possibility that it will very likely reduce graft viability after your hair replacement procedure makes it a much less desirable option for us.
What About Hair Transplantations in Later Phases
Now that we've established why a 2-day hair transplant procedure isn't necessarily the best option for you as a hair transplant patient, how about spacing the procedure between three and twelve months after the first phase? Well, that's something with don't recommend our practice either. Remember, your hair goes into a resting phase immediately after your hair transplant procedure. Deciding, therefore, to do a second phase procedure during that time means it will be much harder to identify the original hairs that your transplanted are. If that happens, your hair could get clustered up beyond what is optimal, leading to avoidable hair follicle damage or missing bare areas that need coverage. Overall, extended periods between both transplant procedures do not guarantee the best results for your hair.
Single-Day Hair Transplant Procedures at Northwestern Hair
Things play out differently — and positively — here in our Northwestern Hair clinic. You'll notice quickly during your consultation with our team of experts that we only do one procedure a day and are very efficient with its delivery. If your hair replacement procedure requires, for example, 3000 to 5000 grafts, our hair replacement surgeons can do this with no problem as long as we've established that this is appropriate for your immediate and future needs. Because we don't have a second procedure waiting on any day, we can complete as many grafts as you need, even if it requires staying late by our team in such unique instances when it's the right thing to do.
Conclusion
To sum up, two-phase hair transplantation procedures do exist and are commonly practiced. However, we really don't prefer or have to do it at Northwestern Hair because of the operations we already have in place. And because we're committed to providing the maximum possible benefits to our patients, we believe that offering procedures that put the patient's health and well-being first remain our number one priority.
Schedule a Consult
Interested in hair replacement? Schedule a complimentary consultation with a Northwestern Hair specialist. Choose between comprehensive in-person and convenient virtual consultations.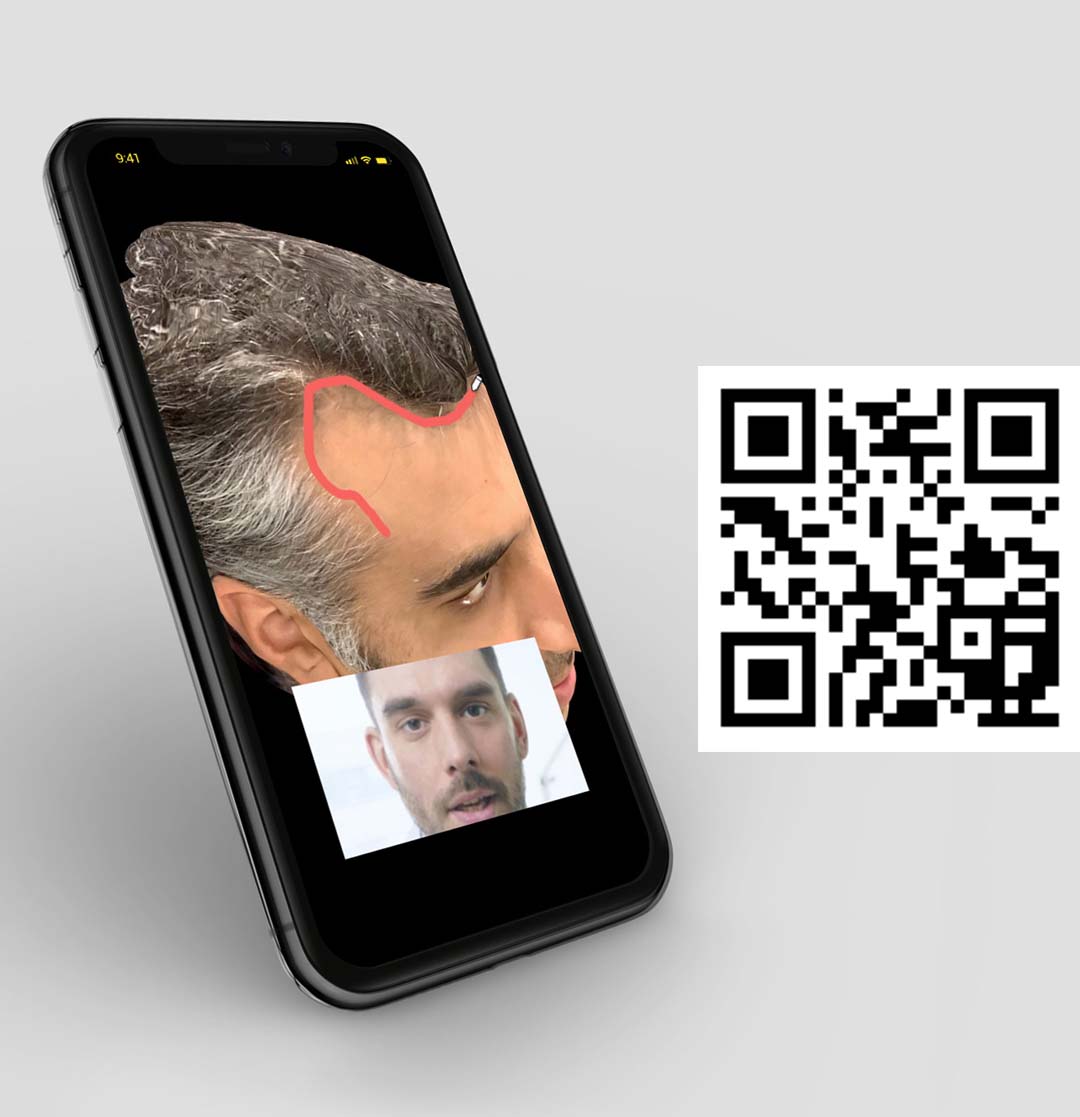 Are you a candidate? Send our physicians your pictures and they'll call you.
Send us your pictures. Our doctors will call as soon as possible.