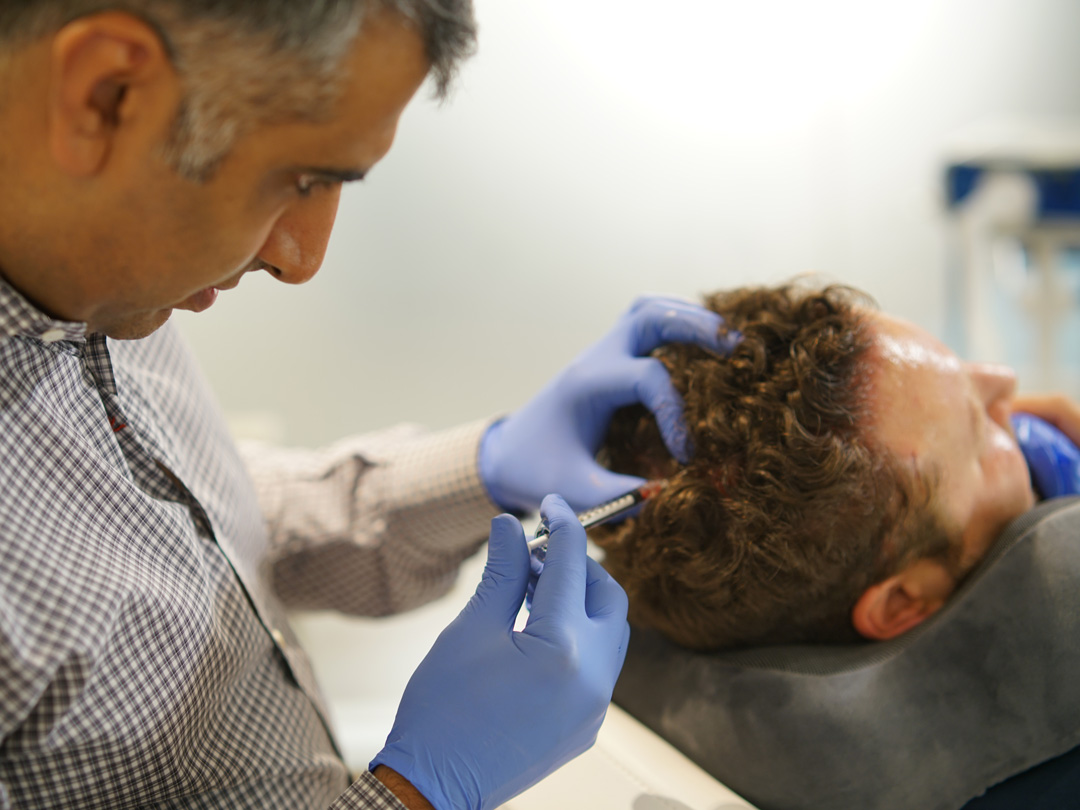 What is non-surgical hair replacement? What are the results?
There are several non-surgical hair replacement options available such as hair systems, minoxidil and finasteride.
Non-surgical hair replacement is a solution for guys experiencing male pattern baldness. It's commonly referred to as a hair replacement system, and it involves covering the region affected by thinning hair or a receding hairline with a membrane and natural hair attachments.
What are the Advantages and Disadvantages?
It's also cost-effective and immediate. However, it's not a one-time treatment. Your hair replacement system will eventually need to be replaced, and it will also require a great deal of care and attention. Science-based solutions like Finasteride and Minoxidil provide an option for both surgical and non-surgical hair replacement in Chicago. These have been established to help men experiencing male pattern hair loss regenerate their hair naturally.
Choosing the Best Hair Loss Treatment
Male pattern baldness (MPB) also known as androgenetic alopecia is a tough condition to handle. MPB, which affects the majority of men as they age, can cause a wide range of unpleasant feelings, including irritation, humiliation, and nostalgia. A receding hairline or thinning crown, on the other hand, is no longer an essential factor of aging. Instead, there are a variety of alternatives available to help you protect your hair, ranging from surgery and medicine to hair loss shampoos. In this post, we will look at a less common hair loss treatment; non-surgical hair restoration. It's a modern technique that uses a replacement method to replace your hair. Is it effective? What are the advantages and disadvantages? Read on to learn about it.
How Does Non-Surgical Hair Replacement Work?
Non-surgical Hair Replacement involves using a hair replacement system to cover your entire head. You can picture the hair replacement system as an upscale toupee or hairpiece. Your scalp is secured by a membrane, which is later covered with new hair (most times, it's actual human hair). The results you get can be great, as advanced technology has nearly perfected the art of concealing the system and having the replacement hair appear perfectly natural. They're frequently advertised as an alternative to hair transplants, as the name implies. That's the surgical procedure in which hair follicles are removed from one portion of your body or scalp and transplanted to a balding area.
Is It Necessary For Me To Invest In A Hair Replacement System?
Every hair loss treatment has benefits and downsides. It is advisable to consider these in-depth before deciding on a treatment option. Hair replacement has several advantages, here are some of them:
Immediate Result: You'll have a full head of hair after the hair system is completed..
There are minimal side effects: Some people report that the membrane or its adhesive may irritate your skin.
It's Less Expensive than a Hair Transplant: Although hair transplants are a permanent solution to hair loss, it can be expensive. Hair substitutes are not cheap either, but may better fit your budget.
Looks Natural: Experienced hair system professionals can create a natural-looking hairline with a precise color match to your current hair.
Why Artificial Hair May Not Be The Best Solution For Everyone
Replacing Your Hair Replacement can be a challenge:  The harsh reality is that, even with the best amount of hair care, you'll need to replace your hair at some point. It will shed hairs over time and because it isn't growing, it will deteriorate.
Regular naintenance: A hair replacement product may need to stay on your scalp all day. That implies it will need to be washed regularly and maintained with care. This might take a long time to guarantee it maintains the best possible quality.
You can get poor quality systems: An excellent job can be done by some remarkable hair replacement professionals. Others, on the other hand, may not provide the excellent quality you want. The American Hair Loss Association reports that 70% of people who utilize hair replacement treatments are dissatisfied.
It's not your actual hair:  It does a wonderful job of replacing your hair and may even increase your self-esteem, however, it isn't your actual hair; this can discourage some people.
Alternative Non-surgical Options for Male Pattern Baldness
Hair restoration systems aren't the only nonsurgical treatments available. Non-surgical therapies for male hair loss are two of the most effective options: Minoxidil and Finasteride.
Minoxidil
Minoxidil is a topical application of an alternative medication administered to the scalp. It aids in the proper flow of blood to the hair follicles on the scalp, ensuring that they receive the oxygen and nutrients they require for healthy development. Hair regrowth is seen in two-thirds of males who take Minoxidil. It's a natural way to restore your hairline's complete luminance without the inconvenience of using a hairpiece.
Finasteride
Finasteride is a medication that treats MPB by preventing hair loss by suppressing the hormone dihydrotestosterone or DHT; this hormone weakens and shrinks your hair follicles, eventually causing them to cease generating hair. Finasteride, however, interferes with the production of DHT in your body. Hair follicles regenerate as a consequence, meaning that your hair can regrow. While it doesn't provide immediate hair replacement effects, one research from 2012 found that 87 percent of men who took it over time exhibited symptoms of natural hair regrowth. The best part of this option is that all you have to do is take a tablet once a day, instead of a complicated maintenance schedule.
Important Points to Remember
The best non-surgical hair replacement is essentially an advanced hairpiece; a hair loss remedy that gives immediate results without requiring medical assistance or surgery. However, with so much poor quality out there, finding the right product can be challenging. Some of the best alternatives are Finasteride and Minoxidil. They are medical options that have been shown to work countless times again.
Schedule Your Consultation
When you're ready to take the next step toward addressing your hair loss, the specialists at Northwestern Hair are here to help. We'll work with you to evaluate your level of hair loss and to find the most effective treatment for your needs.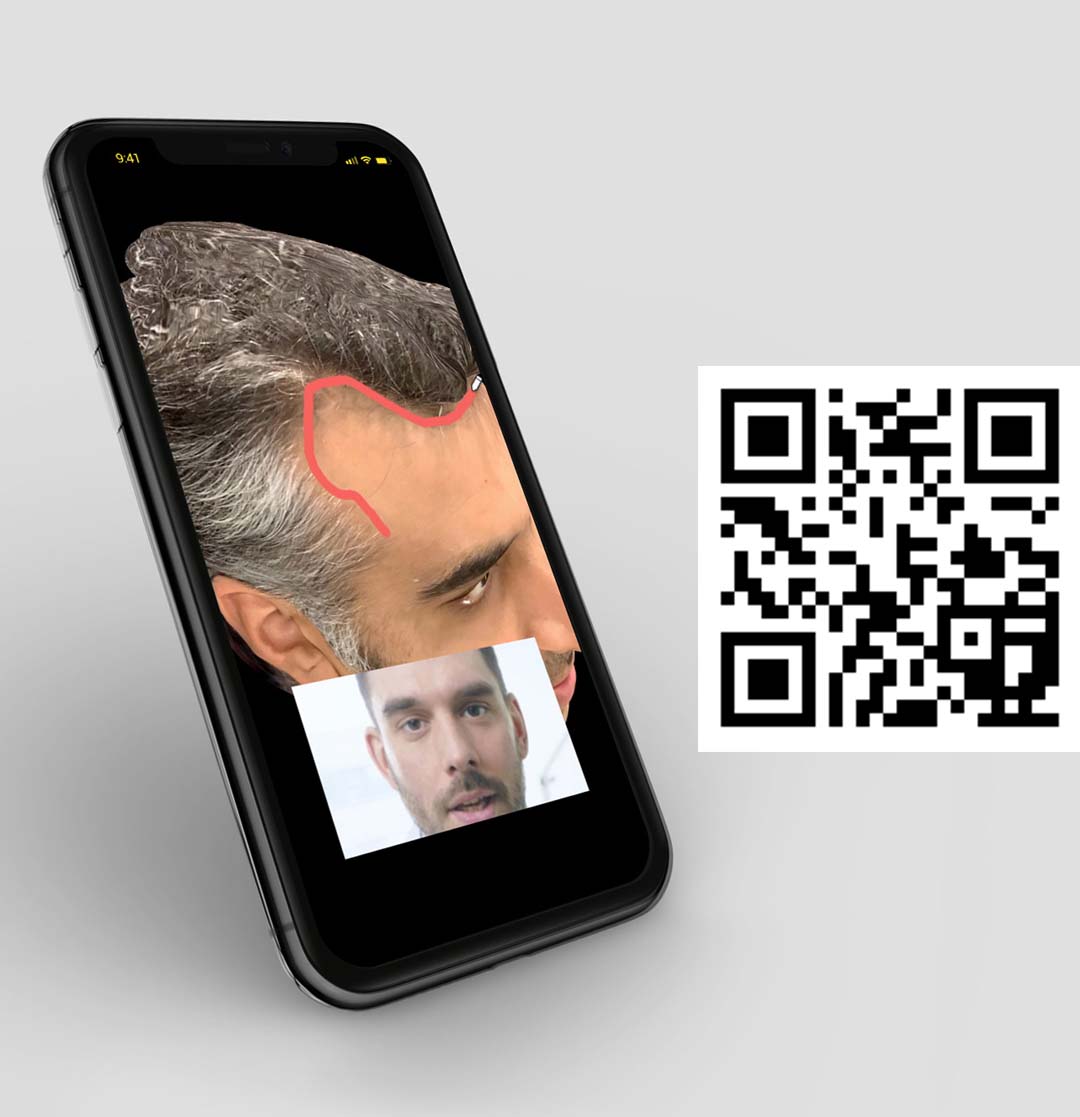 Are you a candidate? Send our physicians your pictures and they'll call you.
Send us your pictures. Our doctors will call as soon as possible.