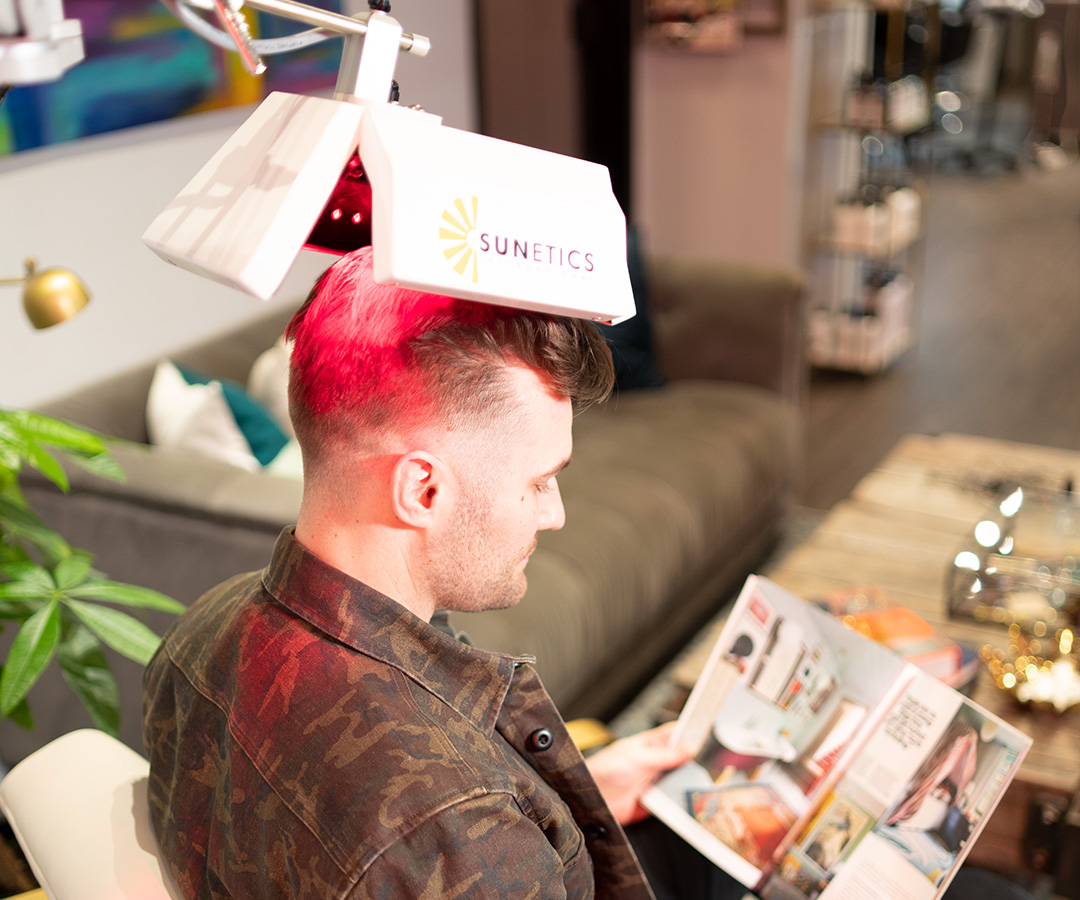 Does laser caps or other lasers work for hair loss?
Yes. Lasers are a great option for preventing hair loss. They may not be as clinically effective as medications, but they are so convenient that they may be more practically effective.
Many non-surgical hair restoration methods are available to people who aren't interested in undergoing a surgical hair transplant treatment like FUE or MDEE (formerly known as FUT). One of the most common non-surgical options available for patients is laser therapy. Laser therapy is non-invasive, painless, and without known side effects.
Additionally, it does not have the side effects of other hair loss drugs that are not recommended for women. Hence, it's an excellent solution for female hair loss patients. With laser therapy, patients see a reduction in hair loss and an increase in new hair growth. In this post, we'll explain how laser therapy works and the underlying science behind it.
Laser Therapy in Clinic
Patients who want to get their hair back to its former thickness and fullness can expect to go for 50 sessions of in-office laser therapy. About 20 minutes each session is required for these non-invasive and painless laser treatments and it can be done for up to six months. The frequency of sessions reduces as the laser therapy is progressing.
Each patient's response to laser therapy is unique, thus this treatment plan is tailored to suit each individual's needs. Hair loss, hair condition, genetic history, and long-term results all play a role in determining the course of therapy. Some patients begin to experience benefits in as little as six to eight weeks of using laser treatment.
Cold Laser
Your doctor uses a non-harmful cold laser that does not produce any heat. The follicles of the scalp are then stimulated with the old laser, resulting in thicker hair. It aids in the enhancement of cellular energy generation and the decrease of protein-blocking DHT enzyme actions.
Low-Level Laser Therapy: The Science Behind It
Even as hair loss is slowed down with Low-Level Light Therapy (LLLT), patients also see new hair growth. Miniaturization is the process by which hair follicles begin to shrink when the regular hair growth period reduces; LLLT works by delaying and in some cases reversing this process. This results in hair that is shorter and thinner with each new growth phase than with the previous one.  As the scalp is illuminated by red laser stem cells in the dermal papilla, a specific area of the follicle at its base, absorbs light energy.
The red laser light stimulates these cells, which play a critical role in regulating the hair cycle and encouraging hair growth, improving their ability to carry out cellular respiration. The mitochondria, the cell's powerhouse, are energized by red laser light, which stimulates the specialized chemical cytochrome c oxidase. Increased cellular respiration also occurs.
The enhanced activity brought about by red light energization slows or reverses the hair follicle's shrinkage and thinning or balding growth by prolonging the hair follicle's duration in the growth phase of the hair cycle. These interactions also enhance blood flow, supplying the follicle with much-needed nutrients. The dermal papilla, located deep beneath the hair follicle, is stimulated by red laser light, which also stimulates stem cells. Hence, the follicle grows longer and thicker hair because of the longer growth phase.
At-Home Laser Therapy
Since the early 2000s, laser therapy has been available to patients. The technology has advanced to the extent that the treatment can be performed in the comfort of your home in the form of a LaserCap.
The LaserCap is an FDA-approved treatment for men and women who are experiencing pattern hair loss. It has been clinically demonstrated to work. With 304 laser diodes delivering 3.93 J/cm2 of energy to your follicles, the LaserCap is a prescription-strength portable hair growth gadget.
The LaserCap, which can only be obtained with a doctor's prescription, stimulates dormant hair follicles using low-level laser treatment (LLLT). This is a painless and risk-free method of regrowing hair. Hair follicles in a large region of the patient's scalp are illuminated with monochromatic red laser light at a precisely regulated wavelength and intensity during LLLT. Patients may now cure their hair loss with prescription-strength laser treatment whether at home or on the go with the LaserCap. People may wear the LaserCap while going out since it is so easy to use. It's so little that it can fit inside a cap.
Hair thinning normally improves within 60 days of using this laser cap for hair growth daily for 30 minutes three times a week. There is scientific proof that this hair loss therapy increases hair strength and diameter, and improves the overall glow and look of your hair.
Alone or in Combined Treatment Options
Prescription-strength LLLT can be used as a stand-alone treatment for men and women who are suffering from hair loss, as well as in conjunction with other medicinal and topical treatments. It is administered postoperatively for surgical hair restoration patients to accelerate the healing and recovery process.
Laser Therapy's Benefits
There are several advantages to laser treatment for patients:
Treatments can be done at home or at a hair loss clinic.
It's simple and effective.
You get hair that is thicker, healthier, and stronger
Quicker scalp and suture recovery following hair transplantation.
Reduced inflammation and edema on tough scalps.
Takeaway
Contrary to what most people think, laser therapy is easy and effective. It is a great option if you want fuller hair, but do not want to go for a hair transplant. Note that even though laser therapy is a safe and effective treatment for hair loss, it should be monitored by a doctor. Contact us today at our practice to know more about our hair transplant procedures. Dr. Vinay Rawlani, our hair restoration specialist from Northwestern Hair, will be happy to meet with you and recommend the right option for you. A wonderful experience awaits you.
Schedule Your Consultation
For your hair transplant procedure, call us at our practice today. Our experienced hair restoration specialist from Northwestern Hair, Dr. Rawlani, will be happy to meet with you and enlighten you about your hair transplant options and when you can resume with your physical fitness routine. With us, you are certain to get excellent and compassionate hair transplant services.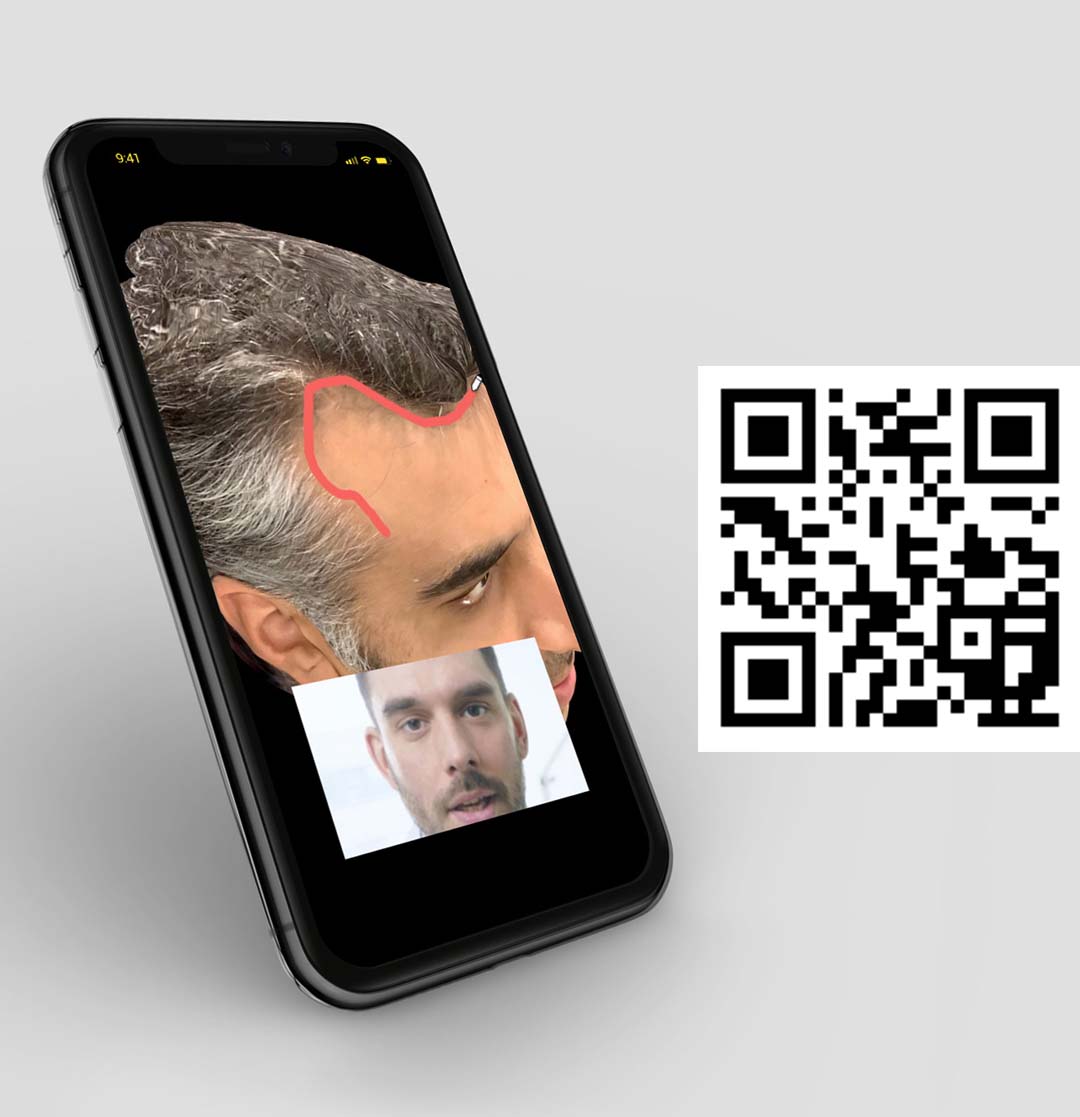 Are you a candidate? Send our physicians your pictures and they'll call you.
Send us your pictures. Our doctors will call as soon as possible.