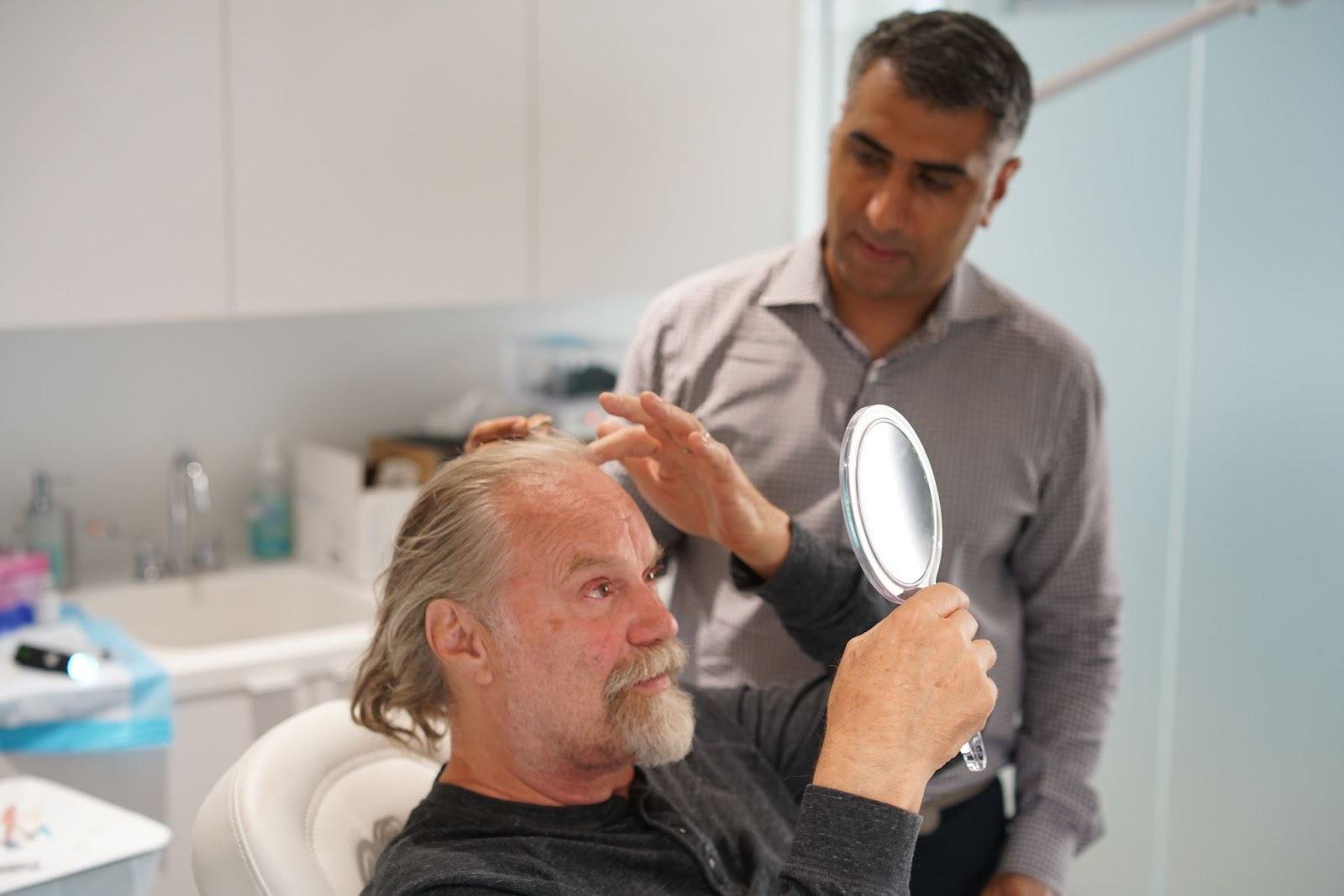 Causes Of Male Pattern Baldness
Hair loss in men can be caused by many factors, including medication, stress, diet, and certain medical treatments. However, the leading cause of hair loss in men is Androgenic Alopecia, otherwise known as male pattern baldness.
Male pattern baldness is common. In fact, nearly one-fifth of men experience symptoms of hair loss by age 20, and that number only increases with age.
The good news is that the earlier you start combatting this condition, the more success you'll have with hair restoration treatment.
What Causes Male Pattern Baldness?
Male-pattern baldness is typically hereditary, meaning it's passed down from your parents. This inherited gene makes the hair follicles on the middle and crown of your head more sensitive to hormones like testosterone. Over time, this sensitivity cause hair in these areas to become thinner, shorter, and more susceptible to hair loss.
Fortunately, the hairs on the back and sides of your head do not have testosterone receptors. This means that they will not be affected in the same way as the hairs on your crown. This is what eventually causes the receding hairline "halo effect," where there is hair on the back and sides of the head, but not on top.
How Does Treatment Work?
Because the hair on the back and sides of your head are resistant to testosterone degradation, these hairs create a perfect opportunity to perform an FUE or PUE™ hair transplant procedure.
During FUE, these testosterone-resistant hairs are carefully removed, one by one, using an advanced oscillating blade. Then, they are planted in the areas where balding is common. Because these hairs don't have testosterone receptors, they will never fall victim to the effects of male pattern baldness.
Instead, over time, they will grow normally and blend in with the rest of your hair.
Which Treatment Is Right For Me?
Male pattern baldness affects everyone differently. The right treatment for you will depend on your age, the progression of your hair loss, and what your personal goals are.
At Northwestern Hair, we offer a variety of treatment options to help our patients find the right procedure for their needs. These include personalized FUE™ hair transplants, laser therapy, PFT+ hair restoration, and prescription maintenance therapy.
We highly recommend scheduling a one-on-one consultation with one of our hair restoration specialists. We'll review your health history and carefully examine the hairs on your head to help you decide which type of treatment will be most effective.
This consultation will also allow you to ask any questions you have and to familiarize yourself with your options before moving forward with treatment.
Schedule Your Consultation
When you're ready to take the next step toward addressing your hair loss, the specialists at Northwestern Hair are here to help. We'll work with you to evaluate your level of hair loss and to find the most effective treatment for your needs.
Reach out today to schedule a virtual or in-person consultation.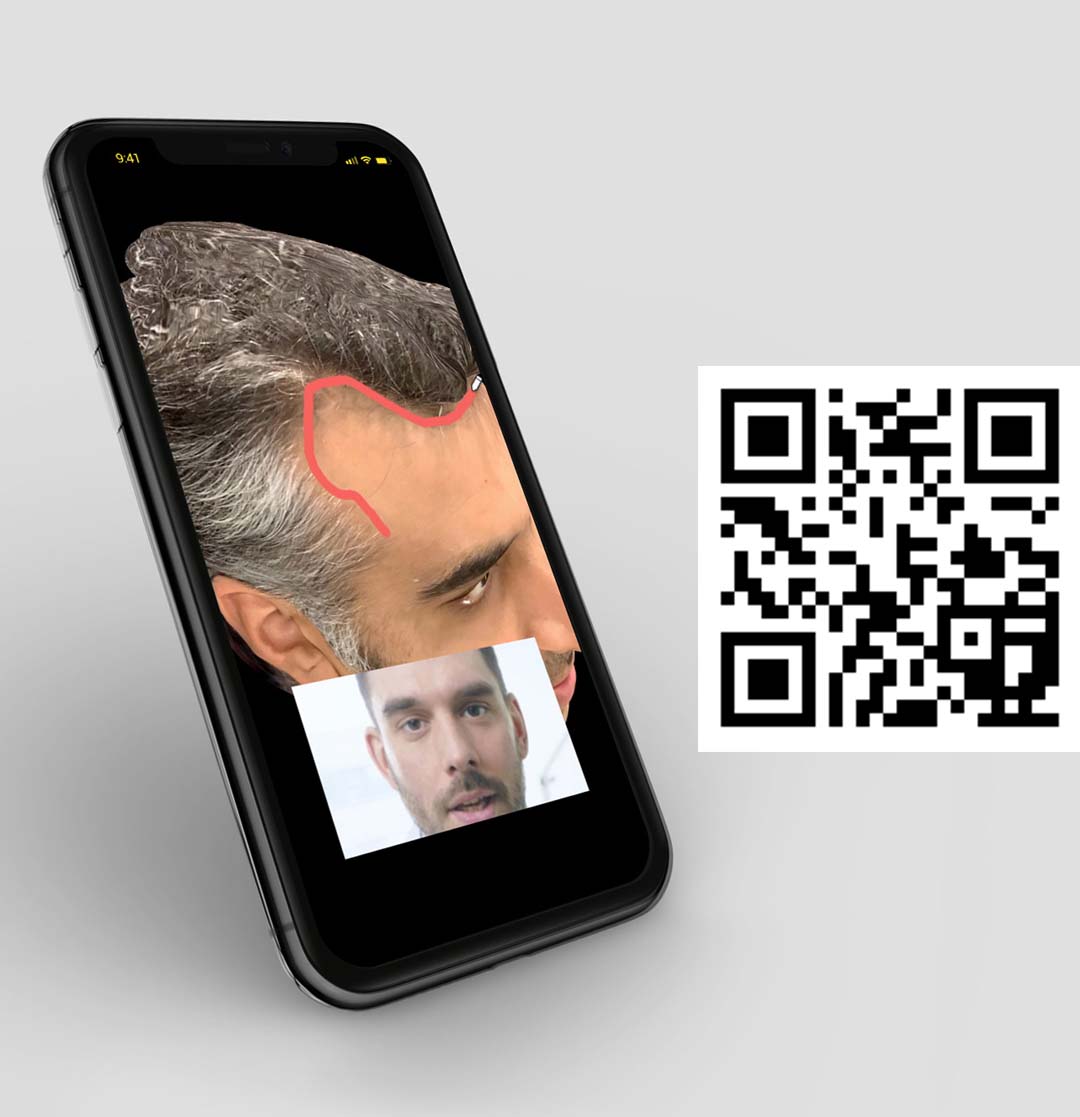 Are you a candidate? Send our physicians your pictures and they'll call you.
Send us your pictures. Our doctors will call as soon as possible.